Manuscript Evaluations |Substantive & Developmental Editing
Writing Tutorials | Manuscript Workshopping
Publishing & Marketing Strategies
Hello! I am a published writer, long-time editor, and an unrepentant bookworm! I have been working with writers since 2005. I got my start in Hollywood, where I worked with agents and producers looking for great material and gifted writers. A California native, I now live alongside the beautiful Mediterranean Sea, in Tel Aviv. I am a teacher at heart and my passion is making sure that your fiction or narrative nonfiction manuscript reads in the most page-turning, entertaining, compelling way possible, that your voice and style shine, and that you learn to be a better writer along the way. I am lucky to share my life with my most beloved, Gidon Lev, about whom I wrote a book that was one of the Best Books of 2020 in the Kirkus Review. My clients, past and present, are wonderful writers, to a one. I hope we can work together too.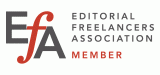 Supporting Your Writing Process Every Step of the Way
You have written a draft (or ten!) of your manuscript and still have nagging doubts. Your friends think it's great but what will a broader readership think?...
You are very keen to get this book out into the world, whether traditionally or independently. Leaving no stone unturned, you would like a skilled editor...
You got a good running start on your manuscript and then got lost in the woods. You're overwhelmed but determined not just to finish...
I met Julie years ago, when I was just starting out, aspiring to be a film and television writer. Her sense of story is impeccable, as is her ability to spot writers and material with potential. Thank you Julie, for believing in me, way back when!
Hilary Weissman Graham, Orange is the New Black (S6), Bones