Meet Your New Best Friend.
Stories Are as Old as Time.
Storytelling is in Your Very DNA.
but rome wasn't built in a day.
I feel like I just got an MFA in creative writing. Robert L., San Diego, CA
The thing about Julie is that she makes writing come alive.
Ella F., Tel Aviv
Julie is as insightful as she is articulate.
Ruth Y., Jerusalem
Julie not only knows her stuff, but she knows how to present it in a way that puts you at ease. She comes from a place of encouragement.
Anne R., Seattle, WA.
Julie has helped me so much with short stories I am working on. Her attention to detail is just what I have been looking for. What really impressed me was her ability to hone in on the areas which really needed attention.
Barbara P., San Francisco, CA
Julie helped take my feature screenplay to the next level. Her criticisms were clear and on the ball - both in details, and in overarching issues. She was strong both in narrative issues and character issues. Her points were constructive, and basically with her expert advice, I proceeded smoothy to the next draft.
H. Stein, Jerusalem
As a new writer, I knew I needed guidance on how to complete my manuscript. I am so glad I found Julie. She held my hand through the entire process, giving me constructive feedback and brilliant suggestions along the way.
Deborah F., Los Angeles
Julie is your quantum leap in expertise. I live in fear and awe of her. All the same, when I read the final MS I have the sense of satisfaction and accomplishment that only my kids can give me.
Michael B., New York
I am a published writer and have been editing manuscripts and providing story analysis since 2005. I got my start in Hollywood, where I worked with agents and producers looking for great material and gifted writers. My writing can be found in the Huffington Post, the Times of Israel, the Jewish Journal, the NY Post, Moment Magazine, Script Magazine and others. My book, The True Adventures of Gidon Lev is one of the Best Books of 2020 in the Kirkus Review. I am familiar with the landscape of both traditional and independent publishing and the routes to both. A California native, I now live alongside the beautiful Mediterranean Sea, in Tel Aviv.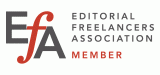 I feel like I just got an MFA in writing!
Robert Loewen, CA.